Over the Songkran break this past April, two biking buddies of mine, Andrew and Bill, set out on a pretty audacious adventure – to bike from Bangkok to Lampang (near Chiang Mai) over 8 days.
First of all, I'm totally jealous. That seems like an incredible ride that I would love to do – but which, at my current level of fitness, would probably kill me. Second, that's a pretty long ride, but the part that is most impressive about it is that they did it in April – the hottest month of the year.
If you're not familiar with biking in the heat, you would be amazed at just how much difference a few degrees makes on a ride. An extra 2 or 3 degrees Celsius can easily reduce your stamina by 20% or so, not to mention the extra water/minerals you're sweating out, elevated heart rate, and all the dangerous bells and whistles that come with it. Heat stroke is a real danger, and it's nothing to mess around with – especially if you're out in the boonies of rural Thailand.
But – spoiler alert! – they made it! I thought it would be an interesting topic to write about, so I sent them a few questions about the ride. It will also hopefully be a motivator so I can do a trip like this myself one day.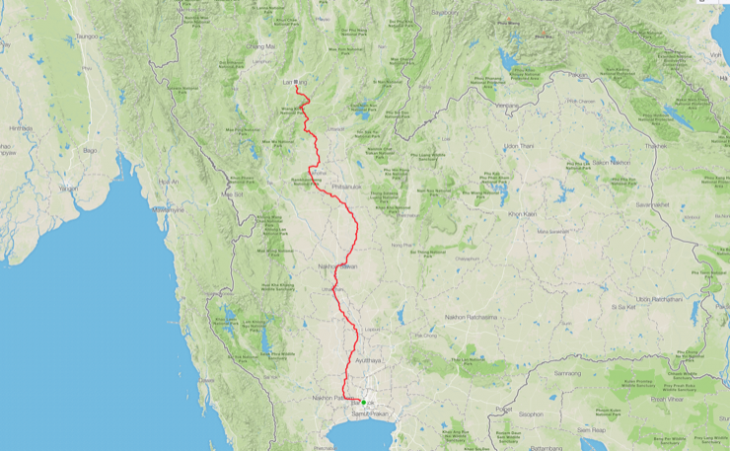 So, how did the ride to Lampang start?
Bill: I usually plan a Songkran escape every year, and was looking at doing a self-guided 4-day bike trip in Guilin. The friend that was going to join me backed out, the weather at time of year is iffy, and I wasn't sure that they would have a bike large enough for me, so nothing was going right. At the same time, Grasshopper Adventures, where I work, is thinking of doing a 10-day trip to Chiang Mai, so on a lark, I said I will just do the ride for Songkran and kill two birds with one stone.
I really did not think that anyone would be up for it, but I mentioned it on online, and Andrew messaged me right away. It was great to have him along, particularly on those hot late afternoons.
Any worries about how hot it would get?
Bill: I had no qualms about my ability to ride the distance. The biggest concerns were about safety during the holidays and how to manage the heat. Both issues we addressed by starting the day's ride at the crack of dawn and getting as much distance covered in the cooler part of the day. The first 4 days were the hottest and we were able to ride at dawn on days 2 and 3, so, the plan worked pretty well because after the heat built up, we would ride slower and stop more often for water.
I am sure that at some stops I must have drank 2 liters at a time…I was so tired of drinking water some days. If we had had to carry our own water, we would never had made it. You have to be pre-hydrated, stay hydrated, drink electrolytes and use sun protection.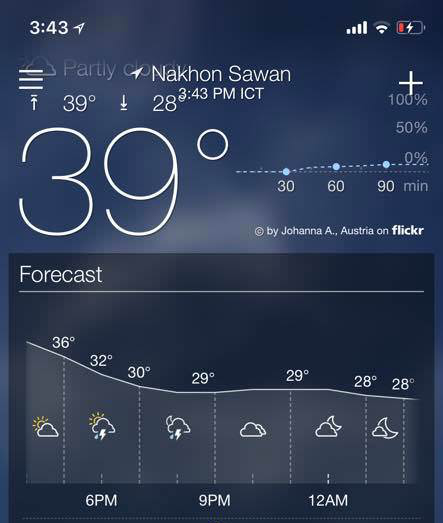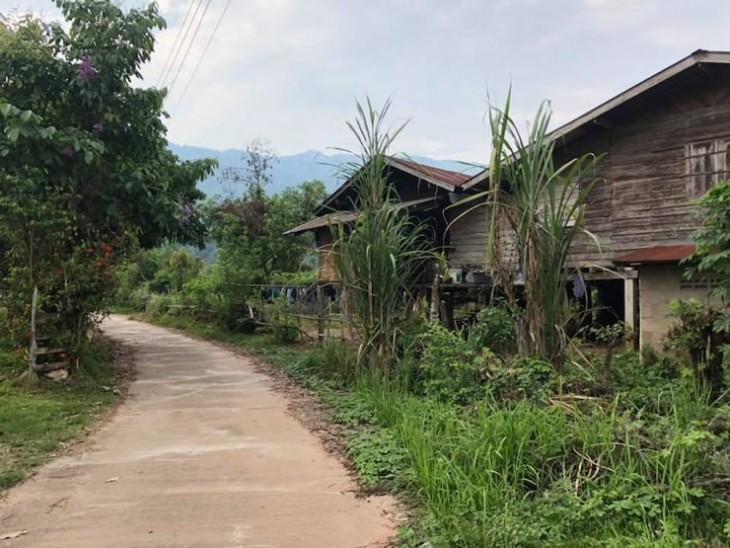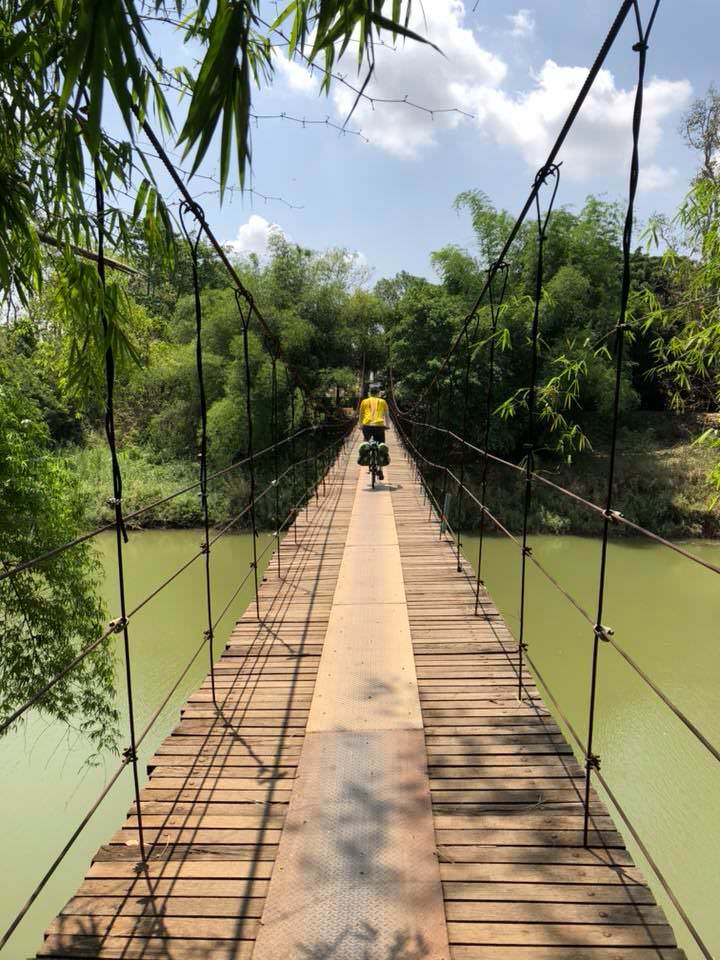 Andrew: The first day was the most challenging for me. Partly because I hadn't biked for a couple of weeks, wasn't yet ready to use my cleated bike shoes, my bike wasn't properly set up (low pressure in the tires, seat too low), and my naiveté about cycling long distance in 40ºC weather. I had never covered up for cycling before with the belief the breeze on my bare arms and neck cooled me down better.
I quickly learned with Bill's convincing arguments that when the air was warmer than your body temp, you had to protect your body from the sun. Sun sleeves that wick the sweat off your arms and a neck buff to keep the sun off helped immensely. We also modified our route to hug the rivers longer for cooler air and more chances of shade, which added distance, but made for a more pleasurable ride.
Bill and I had done a 4-day bike trip around Phrae and neighboring provinces last December and were happy staying in homestays. Since it was Songkran many of our first choices were full, so we ended up at some small city hotels in the larger towns. To be honest, we just caught-up on emails and social media and slept. All we needed was a comfortable bed and a decent breakfast in the morning, which we got.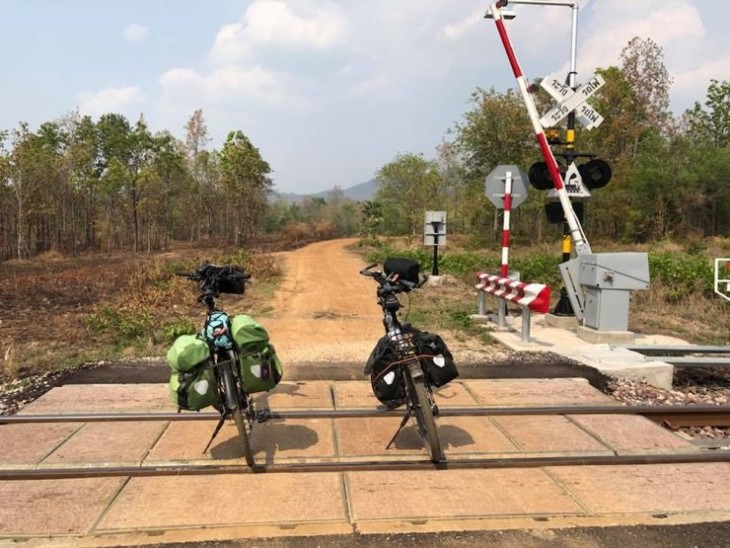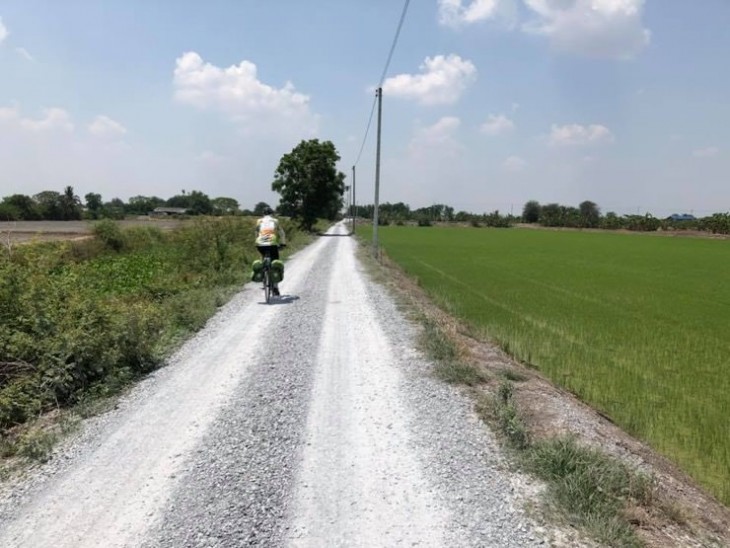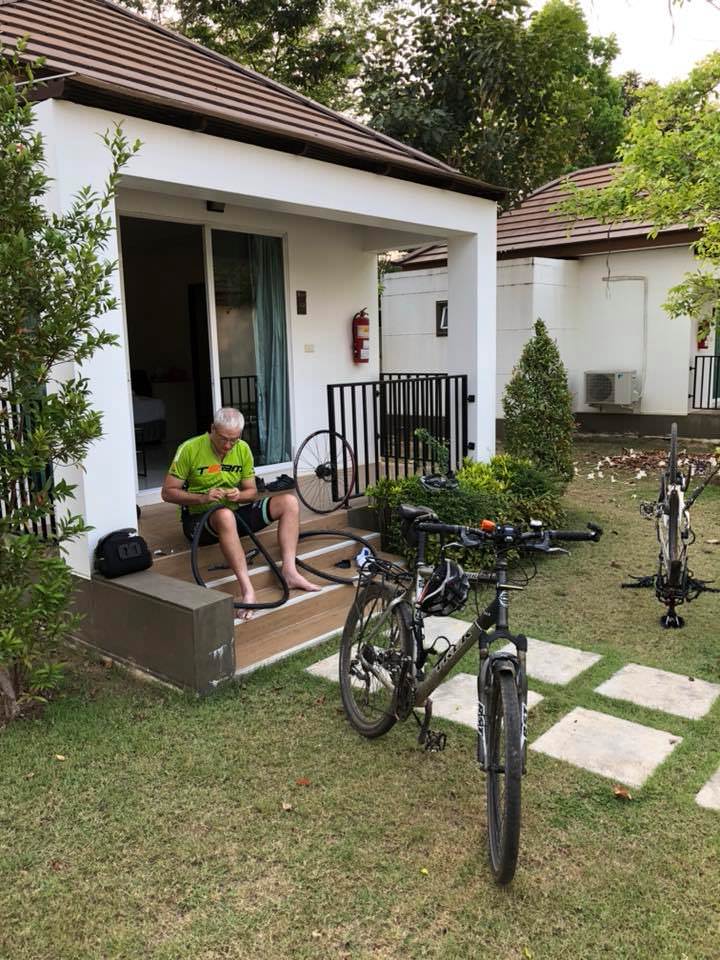 How did you put the route together?
Bill: We used Google Maps, and it basically broke down to six steps:
Identify hotels about 70-90km apart and drop a pin
Identify sites you'd like to visit, like markets, wild temples, historical sites, and drop pins there too
Create a walking route from the morning hotel to the evening hotel, with stops at the sights in between
Adjust the route so that it avoids busy roads
Download to your navigation device, which, depending on the device, can be fairly complicated
As you go, make small adjustments based on closer inspection of the local area maps and road conditions. Avoid busy roads and roads that go off into the brush. While 98% of the time a walking route will be a route that a bike can travel, they are times when you could find yourself traversing a paddy field dike or going down a dry creek bed. All perfectly walkable but not really suited for cycling.
On each day of the trip, we would encounter one of these adventures, which we called Google Adventures – you never knew really where these routes would take you. Some did not exist. Maybe they had at one time or maybe they never had. Sometimes you would head down a dirt road only to find it becoming more like a single track after a while. But as long as there are motorcycle tracks, you could be confident that you could get through. These 'Google Adventures" are some of the most enjoyable and at the same time the most challenging parts of the days' ride.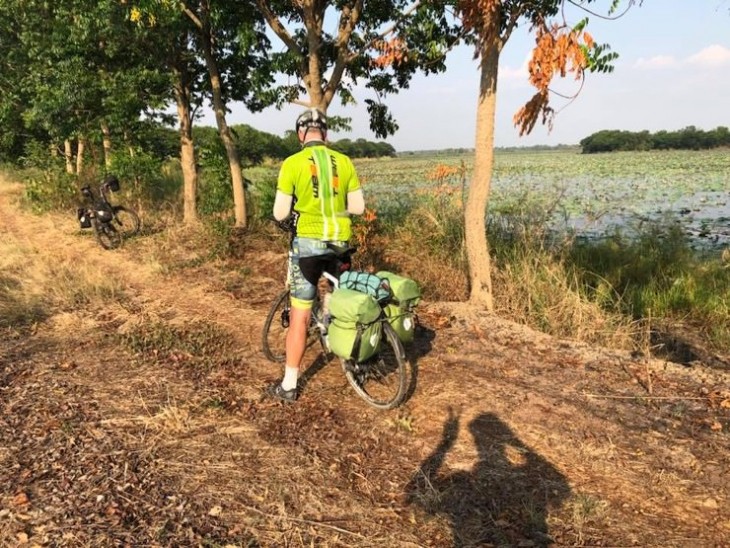 What was a high point, and what was the low point?
Andrew: Lampang was a favorite, partly because it is a charming town with fabulous old teakwood homes and big shady trees, and partly due to the knowledge we had made it (which didn't stop us from cycling another 50 km around town sightseeing on day 9).
Sukhothai Historical Park was also pretty special. The surprise encounters with local activities were highlights: the boat race, a Songkran parade, the lunch stops where we spent time with the locals. Discovering Google had sent us down a beautiful remote single track was always a pleasant surprise.
Bill: The low point for me came on the longest day, when we cycled 132km from Nakon Sawan to Phichit. We had had several 'Google Adventures' on this day. Riverside tracks where the river bank had collapsed and erased the trail; routes along railway tracks through rice paddies where we had to carry the bikes up and over the railways tracks where there was hardly a foot path.
Then toward the end of what was one of the hottest days when both Andrew and I were really pushing our limit, Google took us across farmland but the road Google wanted us to ride did not exist. The sun was low in west and we still had about 25km to go. Finally we found the way after a bit of back tracking but then I got a flat tire, the first of 3 on the trip. So in the middle of nowhere with a blazing sun low on the horizon, I had to remember how to change a tire. Fortunately, the track turned into a farm road and we arrived at the hotel just before sunset.
Ever think about giving up?
Andrew: You know, not once did I think about giving up. There were challenging times with the heat and the hills, but after a water stop or lunch, I was always eager to get back on the bike.