The Search for Captain Bush's Grave started when my friend Andrew sent me an email asking if I knew anything about the old abandoned house that sat, forgotten and forlorn, across from the Sheraton Hotel. The house itself is gorgeous but decaying; it sits as if slumped in a beanbag chair, shutters falling off, paint peeling, bricks missing, weeds growing through every crevice. And the street that it sits on? Charoen Krung soi 30 – aka, Soi Captain Bush.
Soi 30 is a street that I use for many of my bike rides, and I had long been curious why the street was called Soi Captain Bush. I had also noticed this house before – indeed, it's hard to not notice – and when Andrew said that the house might even have been where Captain Bush lived, I decided to find out a bit more, because that's the type of Bangkok history nerd I am.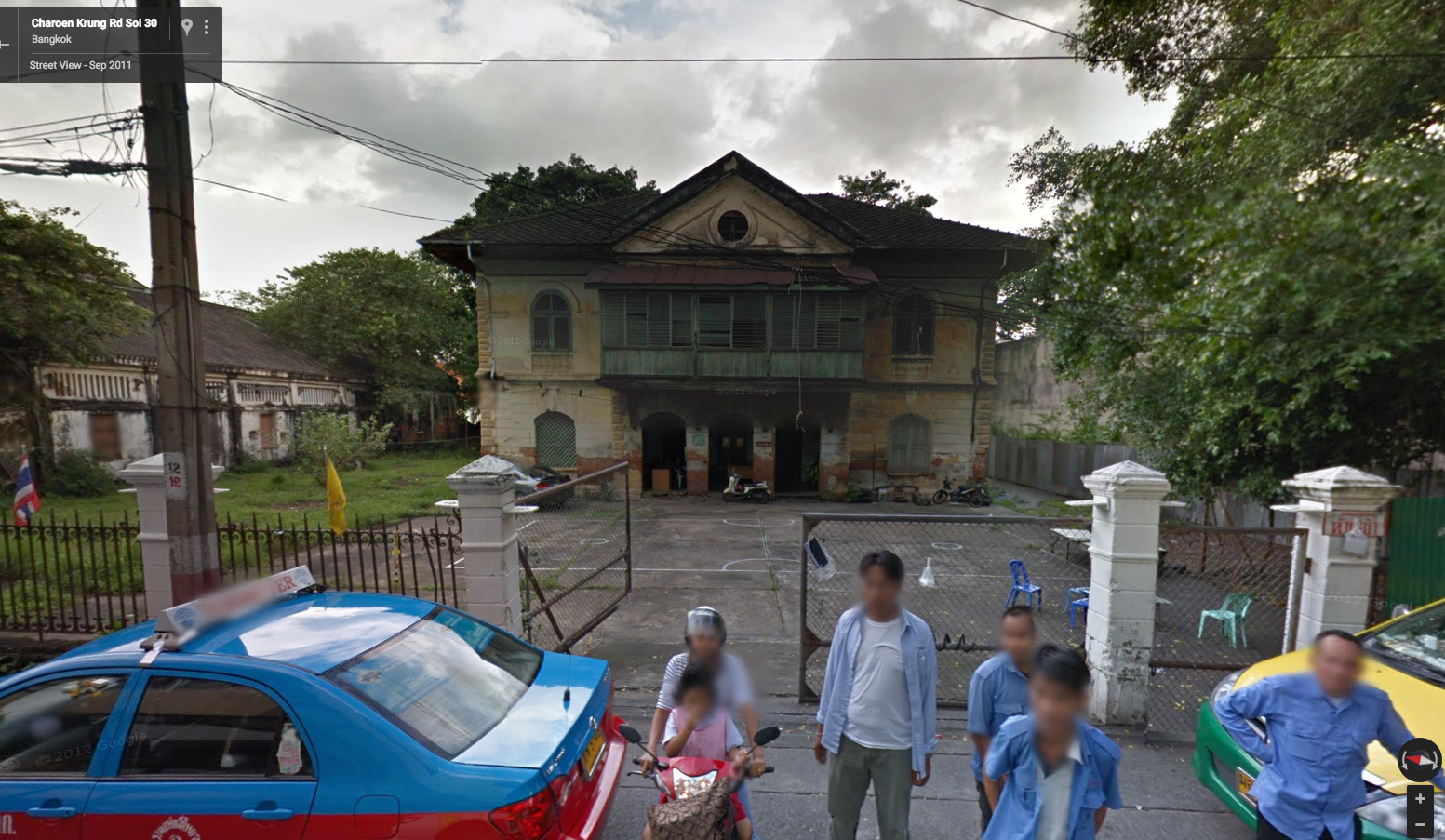 The house as seen on Google Street View, as it has been for the past few decades.
Andrew then told me that the house had also recently undergone a major renovation by…the Crown Property Bureau? The Fine Arts Department? As with many things in Thailand, it was hard to get an official answer from anyone, but it seems to have been the CPB that oversaw the whole thing.
And why, you ask? Good question – museum? Gift store? Restaurant? No one could give us a definitive answer. I went down to check it out, and it had indeed been renovated. It was stunning.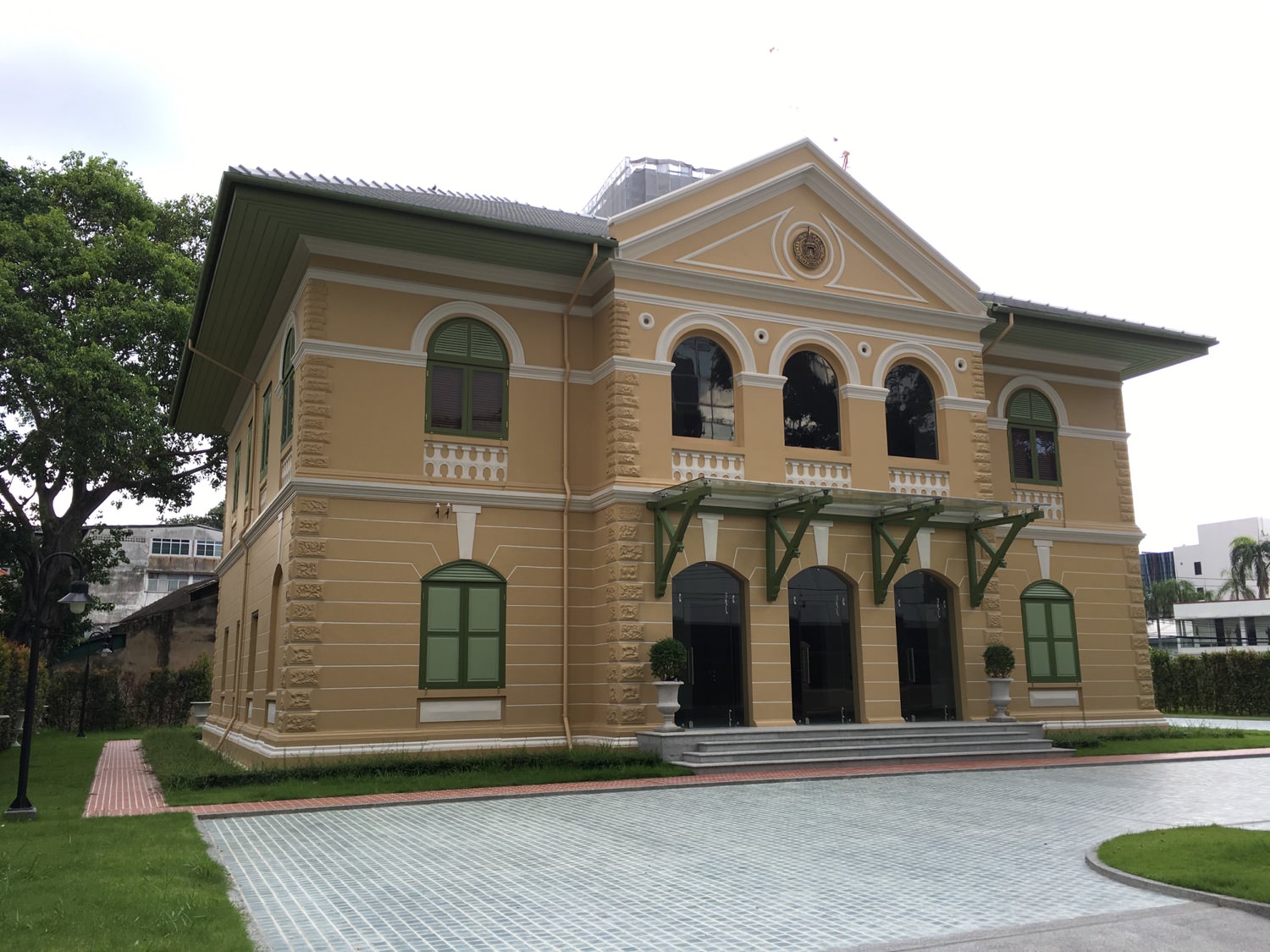 All gussied up. Looks fantastic.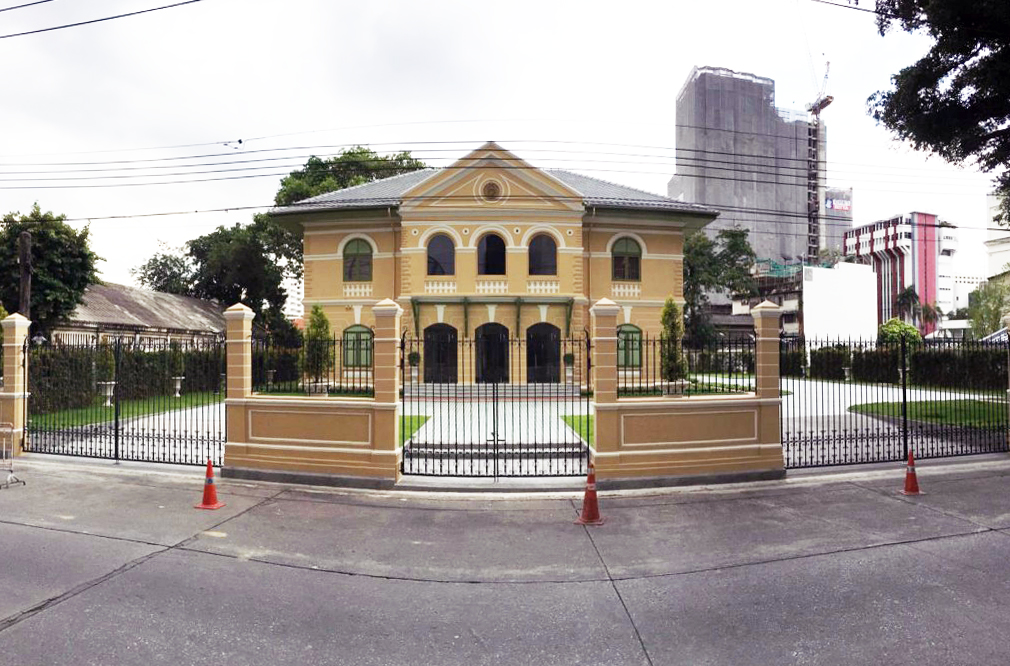 Wider panorama from across the street.
But the mystery remained – who was Captain Bush? Why was a street named after him? And did he really live in this badass old house? Some research online brought me to this page, which has some great descriptions of Bangkok in the mid-1800s:
John Bush was born in England in the reign of King George III and died in Thailand in the reign of King Edward VII. For almost fifty years he lived in Siam and served two Siamese kings: King Mongkut [Rama IV] and King Chulalongkorn [Rama V].

He captained their royal yachts; he served as the royally-appointed Harbour Master of the busy port of Bangkok for thirty years; and in his spare moments he managed the highly-successful Bangkok Dock Company. Small wonder that he was honoured with a Siamese knighthood and given the title of "Admiral" by a grateful sovereign. His grave in the Protestant Cemetery is marked by a fine obelisk with an inscription composed by King Chulalongkorn himself.
I had never heard of the Protestant Cemetery, which is no surprise – Bangkok is stuffed with details and places and histories that are completely hidden unless you dig them up. So, along with with my similarly curious friend David, I headed down to see what it was like, and find the grave of Captain Bush.
Against our better judgement, we decided to walk the 3km to Charoen Krung soi 72/5, where the cemetery is located.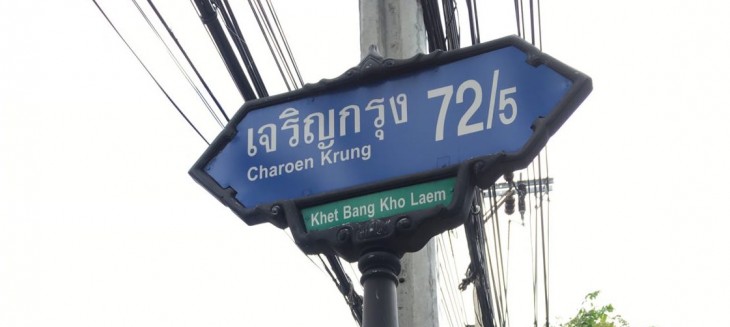 Many people think cemeteries are creepy, but I think they're beautiful. Okay, a bit creepy, yes, but there's a certain serenity about them. The Protestant Cemetery was no different, and had some really interesting history to go along with it. The land was gifted by King Rama V in 1853 to meet the needs of the growing (and, apparently, dying) Protestant community.
In the end, we did indeed find Captain Bush's grave, a reserved but stately obelisk about halfway down the length of the cemetery.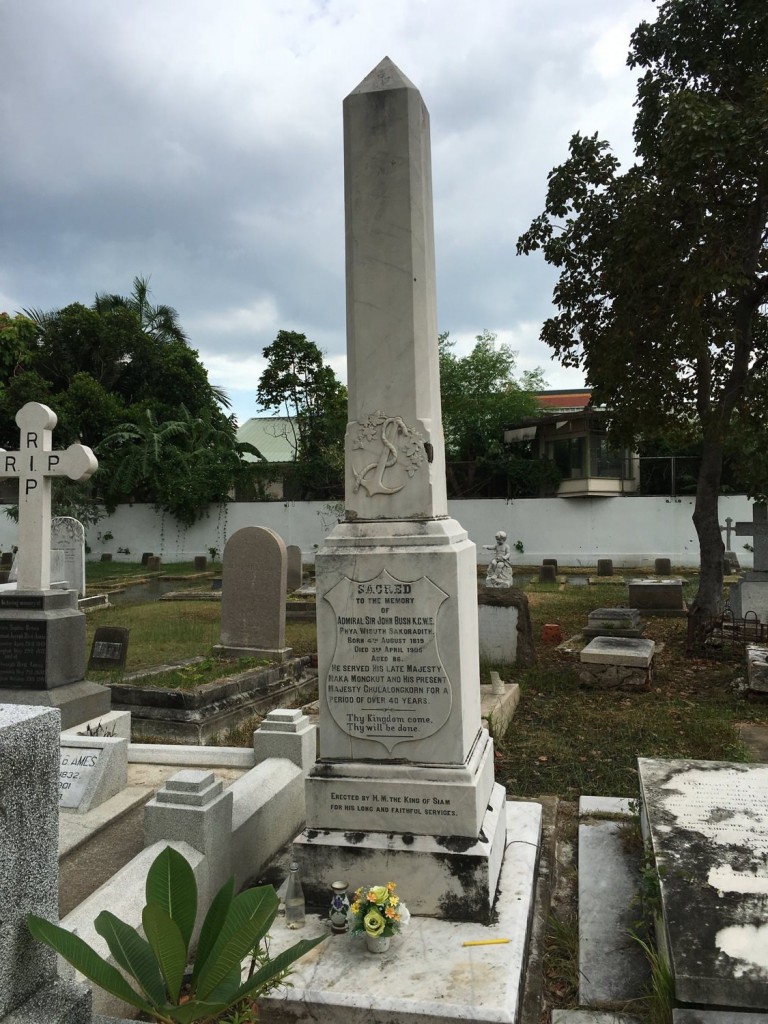 The grave of the man in question. Closeup in the album below.
I won't write much more, as I will let the photo gallery below do the talking, but we did have a few interesting takeaways:
Fully 25% of the cemetery was flooded, presumably from poor drainage after a rainstorm.
Inscriptions back then gave a lot of detail, often about how the person died. One headstone said that its tenant was killed in a traffic accident in Saigon; another of how its tenant had drowned in Wala Wala, Washington.
The huge and swanky Maenam Residences are being built right next door the cemetery, which I found a bit weird. Thais believe strongly in ghosts, and building right next to a cemetery would usually be seen as a macabre act likely to bring bad luck.
And finally, the kicker – just before I posted this blog I found out that the house in question was actually a wine distributorship. Captain Bush's house was demolished to make way for the Sheraton in the early 1980s.